Consciousness Salon:
A Shamanic Satsang
Creating a conscious culture in a circle of shared community.
Learn more here.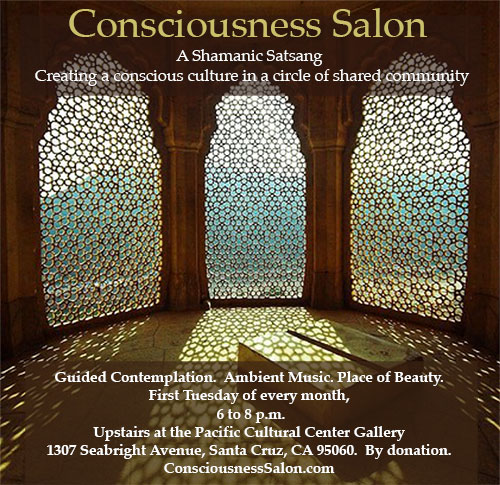 Collage Art Slide Show:
I will be giving a talk on Sunday afternoon on, "Where is spirituality in the modern day world?"
May 17, 18, 2013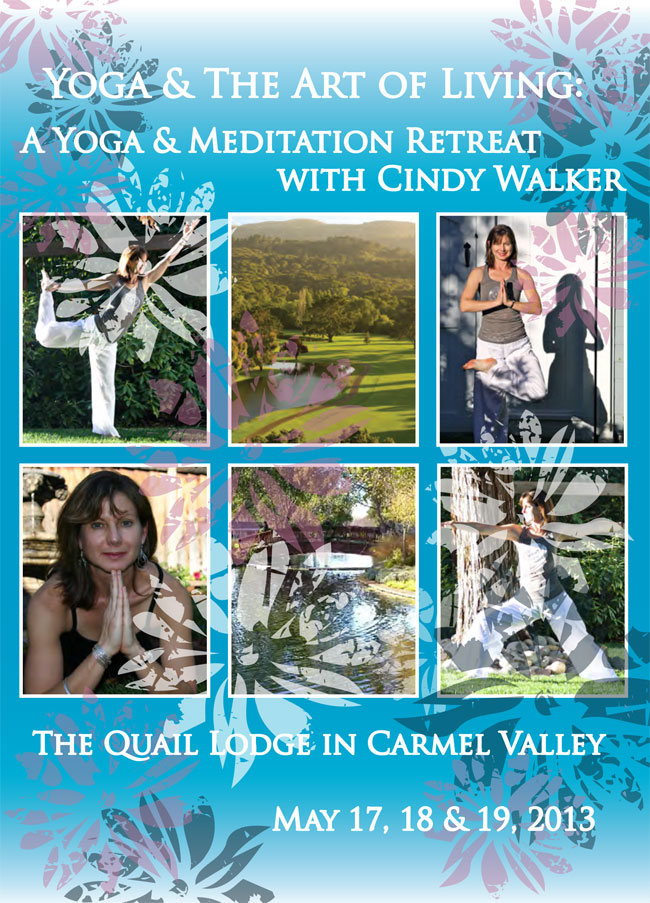 "Sharing the Vision": Scotts Valley Library Art Show
May 1 – August 17, 2013
I collaged the altar table for the entry and have 19 collage pieces from the "Buddha Flora" series.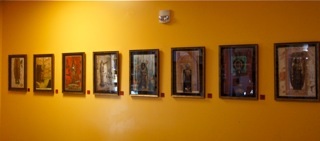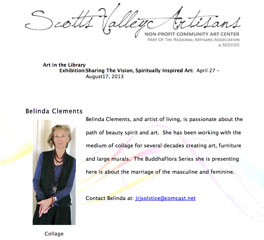 YogaSource Los Gatos Presents:
Yoga and the art of living with Cindy Walker and Belinda Clements
Saturday, March 13, 2012
12:30 to 3:30 pm.  $55

Yoga and the Art of Living Presents: Yoga: The Hard and Soft On and Off the Mat
I will be presenting two Day Salons on collage journaling and Aromatherapy.
September 17-19, 2010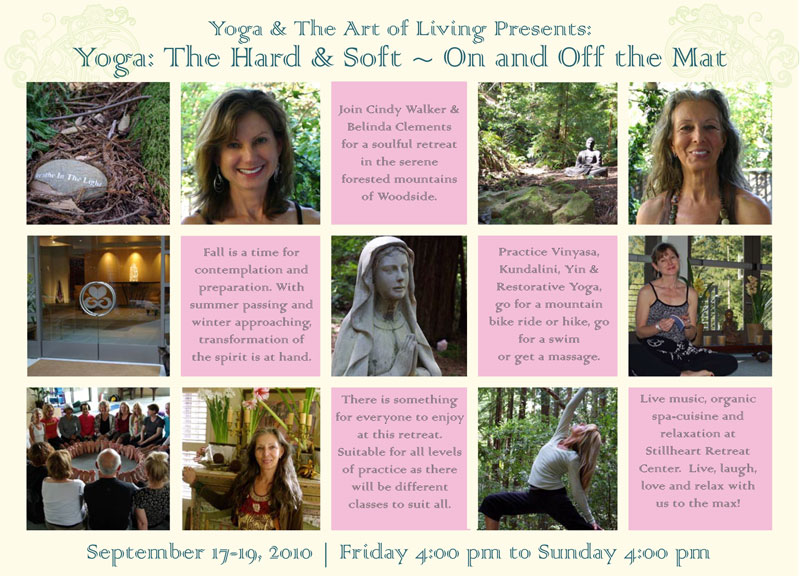 Yoga and Art of Living Retreat
Friday, March 26 through Sunday, March 28, 2010
Stillhart, Woodside, California